Personal Wealth Planning
There is no one-size-fits-all approach to wealth management
We are a team of wealth management experts who speak the language of business. Our team has experience starting, transforming and running businesses. And, we know what not to do.Contact Us
Wealth Management,
Re-Imagined
Wealth Management,
Re-Imagined
We understand the struggle of planning for your financial future, it's the reason we built BGW. Our mission is to simplify the complex world of wealth management with a unique approach to creating and executing a plan. We are here to guide you through the process from planning for the future, investing in the right strategies at the right time, and protecting your money for future generations.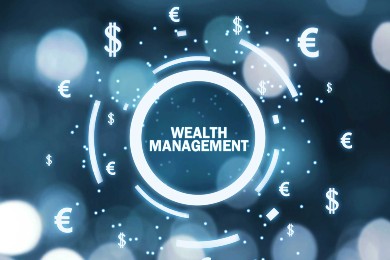 Plan
Financial Planning
Estate Planning
Business Succession
Protect
Life Insurance
Long-Term Care Insurance
Tax Strategies
Invest
Portfolio Management
Investment Strategies
Risk Management
We deliver value through our proven process. We differentiate ourselves by listening to you & helping you achieve your vision
We have decades of business ownership experience, so we know what business owners go through every day. That is why we have created an extensive approach to supporting businesses and their owners. We will walk you through things such as business valuation, operational agreements, succession planning, estate planning, and tax strategies.
The day of the stock broker is dead. We have partnered with BGW CPA to provide an extensive wealth management process that helps you live the life you want and leave the legacy that means the most to you. With tax strategies, investment management, financial planning, estate strategies, and much more, your plan will include more than just picking investments. You'll receive a comprehensive plan that addresses everything that keeps you up at night.
Build it. Grow it. Enjoy it.
Managing the wealth you've created is one of the most meaningful responsibilities you will undertake to protect and build up yourself and your family. It can also be one of the most difficult.
Our Owner & CEO, Ben McDonald wants to share with you the story about what led him down the path to become a financial advisor and focus on building wealth for everyone.
Our Proven Process is designed to ensure that we are intimately involved in your business and addressing important topics throughout the calendar year – through both direct, one-on-one meetings with you or at one of our educational events.
01


Let's get to know each other

In our initial meeting, we'll get to know each other, set goals based on what's happening right now, and identify and align values. This is where we decide if we're a good fit. You'll also let us know what you expect from us. Believe us, we're listening.
02


Business Lifecycle & Gap Assessment

Here's where get an even clearer picture of our starting point and what opportunities exist for improvement – from tax planning and cash flow optimization, to wealth planning and succession. At the end of this stage, you'll know exactly where we're heading.
03


Customized Service Package

Each individual and business is unique, so we carefully select our approach and the members of your service team with great care. Each year that you're a client, we'll revisit your service plan with you, determine next steps, completion dates, and how we'll communicate everything to you. As your business evolves, our plan will, too.
Financial Planning For The Modern Business Owner
Do You Know The Valuation Of Your Business?

Doing This Allows Us To Then Think Through Where You're Missing Value.

Do You Have A Separated Business & Personal Financial Plan?

While We Want To Grow The Business Wealth, We Still Want To Ensure Owners Are Individually Financially Free As Well.

Have You Gone Through A Thorough Succession Planning Of Your Business?

Many Businesses Don't Even Think About This & If They Do, They Still Haven't "Put It Together".
Individual Investing Re-Imagined - Empower Your Money To Work For You
Are You A HENRY?

HENRY Stands For "High Earnings Not Rich Yet". This Could Apply To Anyone, Any Age, Any Stage In Life.

Do You Have A Customized Portfolio?

Have You Fully Developed Your Personal Financial Plan? A Portfolio Analysis Helps Us Understand Where We Currently Are.

Is Your Portfolio Strategy Aligned With Your Actual Portfolio?

Optimizing & Improving Your Portfolio Based On Your Goals Allows Your "Portfolio Strategy" To Align With Your Actual Portfolio "Execution".
Impending Wealth Transfer
In the next decade, US Baby Boomers will pass on 30 trillion
Gen X and Millennial investors aren't used to transactional relationship like previous generation
Emphasis on Convenience, Community, and Impact
The Advisor Dilema
Wealth Management firms are not staffing new advisors as fast as they are leaving firms
Advisors feel less loyalty than ever to their firms, with 10% changing companies every year
The average advisor age is 55 years old, 20% of those are 65 years or older
Challenging Referral Structure
Referrals from a CPA or Estate attorney is the most trusted way for a client to choose an advisor
Advisors work their entire career to get 2-4 strong referral sources
Our people are the nucleus
We don't think of them as employees. They're innovators. They're our family.
Inside our ranks you'll find 39 tax and attest experts, 20 Certified Public Accountants, one in-house tax attorney, one Certified Valuation Analyst, a team of wealth planners, bookkeepers, M&A experts, and more. Whatever the financial needs of your business, the BGW team can solve them.
What's more, each and every one of our leadership team members has either started, run, sold, or turned around a business. We understand life in the trenches of business ownership because we've been there. That gives us a very different perspective and approach than traditional accounting firms. We just think differently.
Unlocking strategy with insights
We have a lot to say. That's because everyone on our leadership team has either started, run, or turned around a business. We are wealth management firm now, but we look at accounting through a different lens because we've been right where you are now, and we love to share our insights with you. Inside The Vault are our best pieces of advice, from practical tax applications to long-term planning strategies. Podcasts, blogs, newsletters, eBooks, Q&A videos…they're all inside.