Serving the Re-Wired Investor
We are revolutionizing an antiquated industry. Finally, a comprehensive wealth management solution for the modern investor.
Financial Planning
How do we optimize your personal finances?
What means the most to you and your life for us to achieve?
What are the tools necessary to achieve your plan?
Estate Planning
How do you want your assets to transition in your estate?
Do you have all the right documents in place and up to date?
What advanced strategies should you be considering?
Life Insurance
Is your family protected if something happens to you?
Are you positioning life insurance in your financial plan ideally?
What advanced insurance strategies may fit your financial situation?
Long-Term Care
Would a long-term care event blow up your financial plan?
How do we protect against the unexpected without wasting money?
If you're not protected, who will be taking care or you? Or who will you be taking care of?
Tax Strategies
Are you keeping as much in your pocket as possible?
Are you taking full advantage of the tax code?
Have you factored in, and prepared for, your future tax situations?
Portfolio Management
How do we weave together all your investment classes, including your business, stocks, real estate, commodities, art, and more?
What asset classes fit your goals?
Are you considering external factors such as taxes, charitable giving, or interest rates?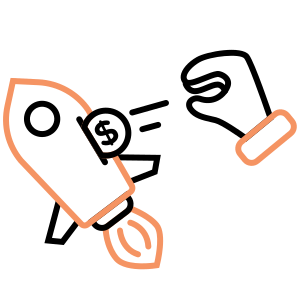 Investment Strategies
Have you done a portfolio analysis to know where you're overlapping and where you're exposed?
Do you need to be considering advanced strategies such as structured notes, hedge funds, or private equity?
How do we optimize your investments to work for you?
Risk Management
What are the different risk parameters you have in the different scenarios in your life?
How do we balance volatility with growth?
Are you taking the right amount of risk to achieve your goals?
Individual Investor Solutions
Individual Investing Re-Imagined - Empower Your Money To Work For You
These Are Some Of The Key Steps We Take Pride In Helping All Modern Investors Have Set Up.
Individual Investor Services
Start with the personal financial plan
Do a portfolio analysis
Optimization of that analysis and see what their actual plan is
Investment Strategy
Protection (insurance, etc.)
Estate Planning
Let us grow your net worth while we're also protecting your most valuable resource: time.